Taste the difference quality Ingredients make!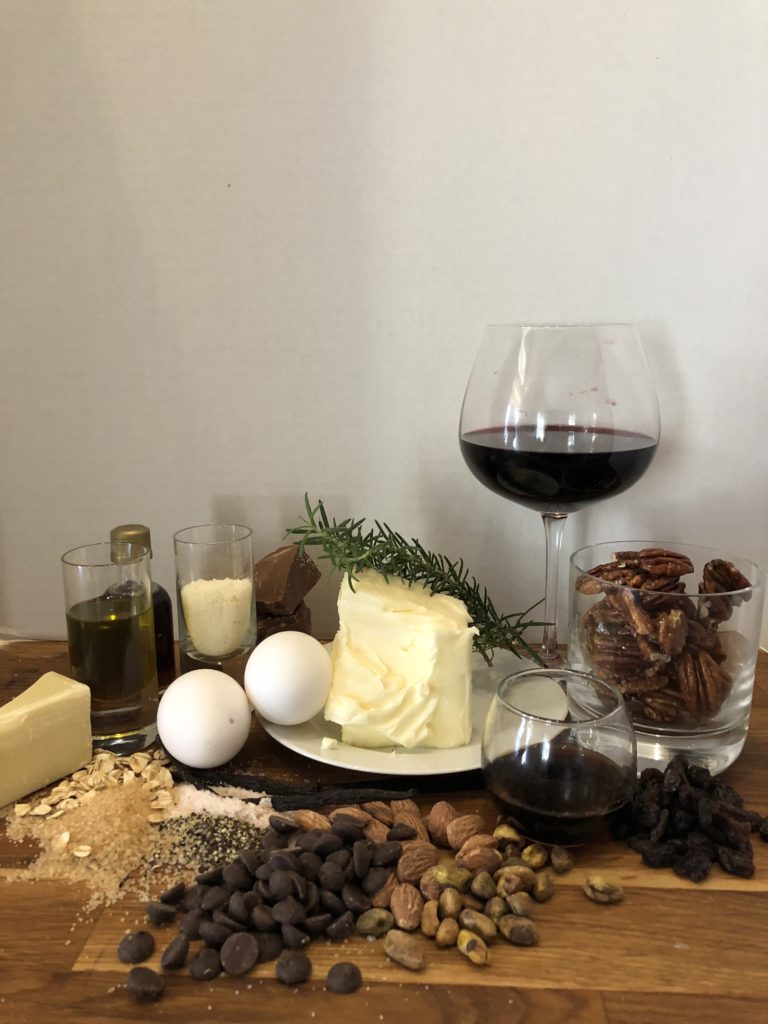 Biscotti ($9.00 @ ~ 7 per package)
Anise & Almond
A classic combination. Aromatic anise seed with its subtle licorice flavor blend with toasted almonds to create a perfect flavor combination ideal for eating alone or dunking in coffee, tea, or red wine.
Ginger Snap
Classic Ginger Snap flavors with a twist. The addition of Thai Crystalized Ginger bits adds a unique texture and bursts of ginger throughout. They pair perfectly with lemon curd or dipped in hot fudge!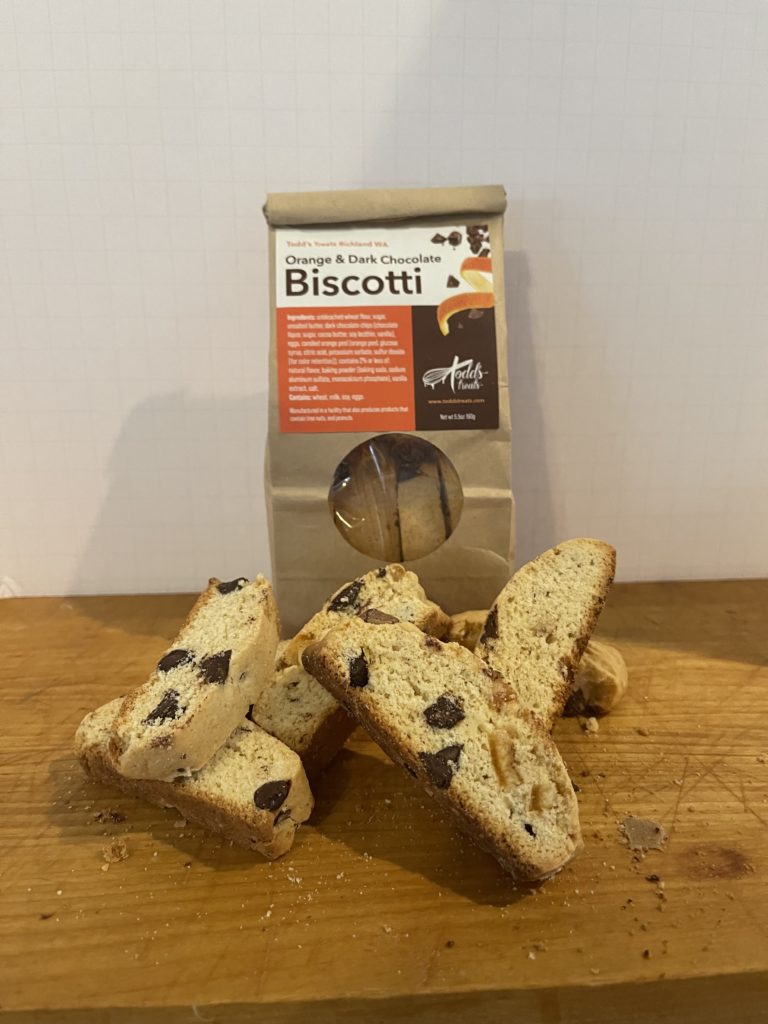 Orange & Dark Chocolate
An orange flavored biscotti with the addition of Belgian Dark Chocolate Chips and Italian Candied Orange peel makes for a one of a kind taste sensation. Perfect for snacking by themselves or for a true chocolate treat try dipping them in your favorite mug of hot cocoa!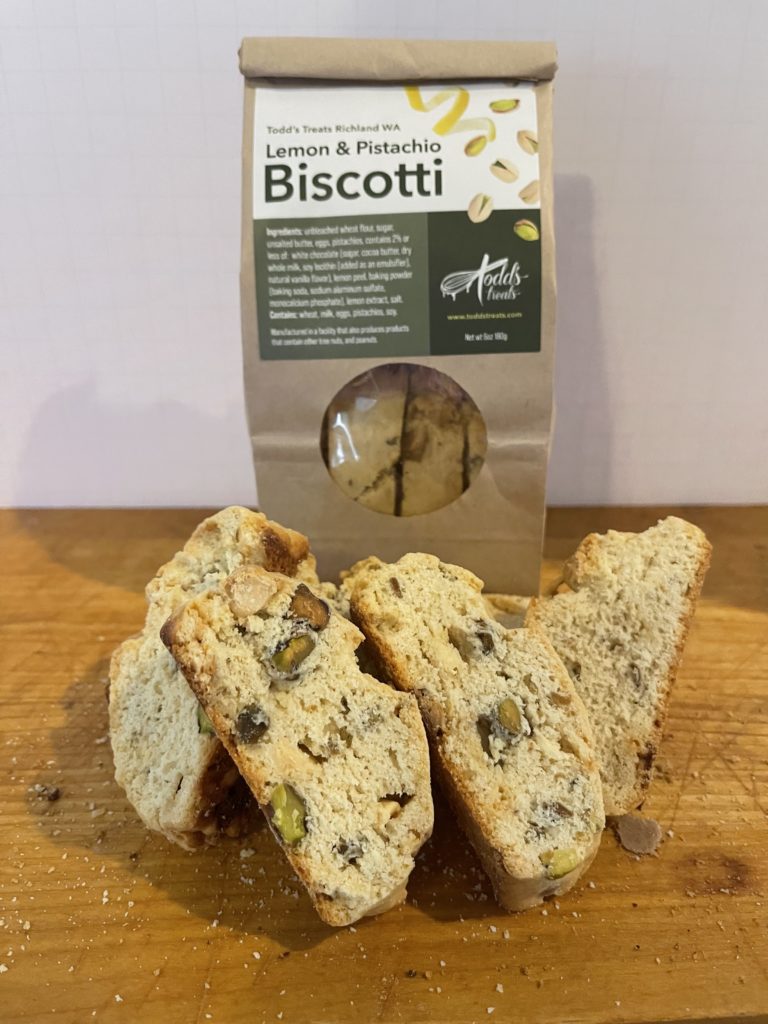 Lemon & Pistachio
A light and refreshing taste combination of fresh lemon zest, toasted pistachio nuts and drizzled with Belgian white chocolate. A great afternoon pick me up or an accompaniment to afternoon tea.
Maple, Cinnamon, & Pecan
Warm and toasty. This combination is a fall classic! Maple syrup, toasted pecans and cinnamon combine to create a classic taste sure to please. Perfect for a afternoon tea or morning coffee.
Cookies ($6.00 @ 10 per package)
Dark Chocolate Chip
A classic, or are they? Traditional homestyle chocolate chip cookies but made with Mexican vanilla, and Belgian dark chocolate. One taste will leave you wanting more. Embrace your youth and bring back the tradition of chocolate chip cookies, and ice-cold milk.
Corn Flake Coconut
THE COOKIE THAT STARTED IT ALL! Todd has baked this cookie since he could see over the counter. Crispy meets chewy, and sweet plays with salt in this classic oatmeal cookie with a twist. Fresh sweet cream butter and 100% pure vanilla extract round out this one-of-a-kind cookie!
Crackers ($8.00 per package)
Zach's Favorite Red Wine Crackers
We start with a deep dark red wine and blend it with a combination of sweetness, savory rosemary, a black cracked pepper finish and edged in toasted sesame seeds. Great alone or alongside your favorite cheese.
Pound Cake ($10.00)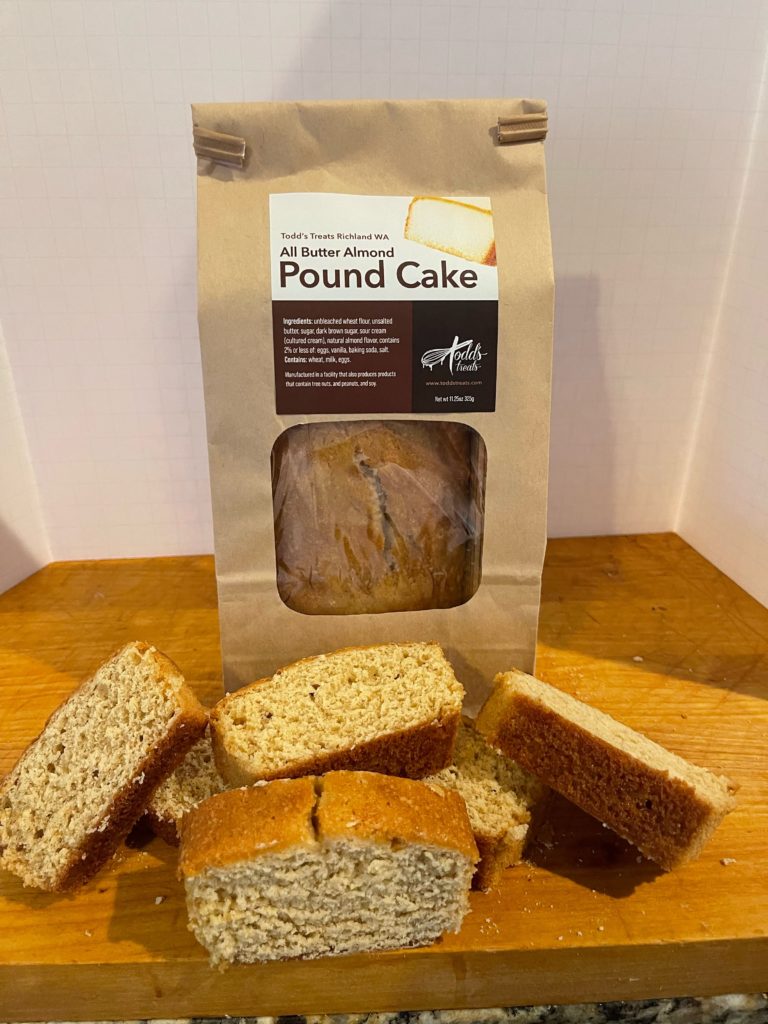 Almond Pound Cake
Created with our special blend of white and dark sugars, this all butter, almond flavored poundcake is perfect for any holiday, special gathering, or with your favorite berries during the season. Makes excellent toast with extra butter, powdered sugar or your favorite local preserves.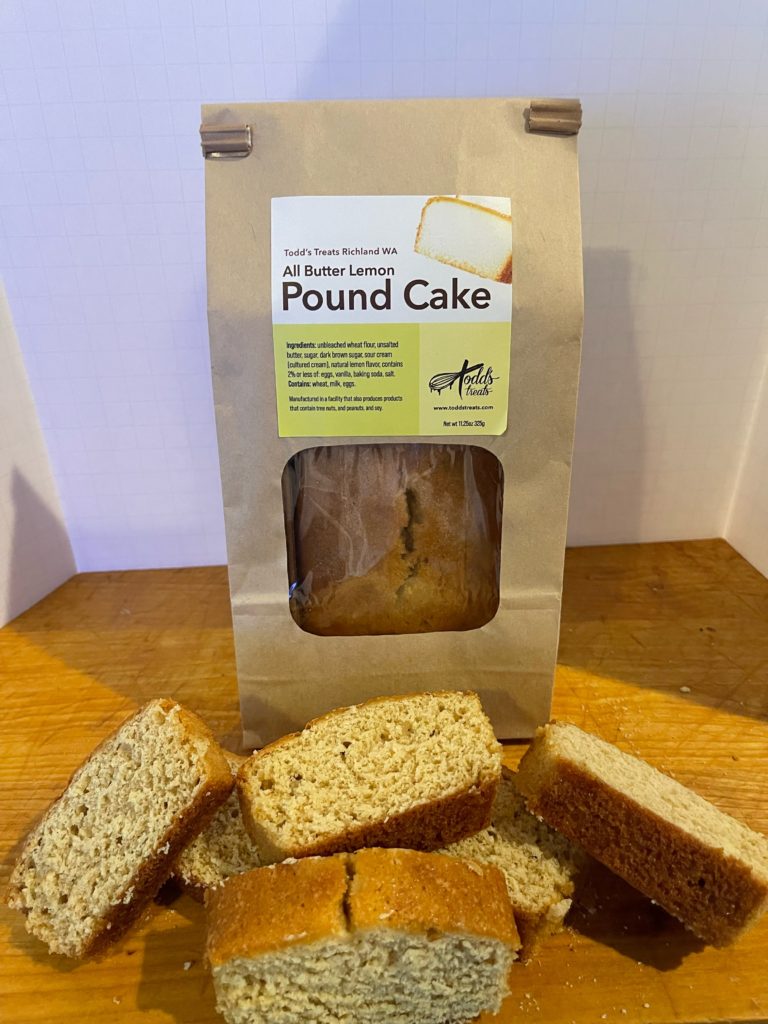 Lemon Pound Cake
Just like our Almond Pound Cake but with the light refreshing taste of lemon. Top with fresh blueberries or raspberries for a light refreshing dessert.
Caramels (6 pieces: $5.00 | Baker's Dozen: $11.00 | 24 piece gift bag: $22.00)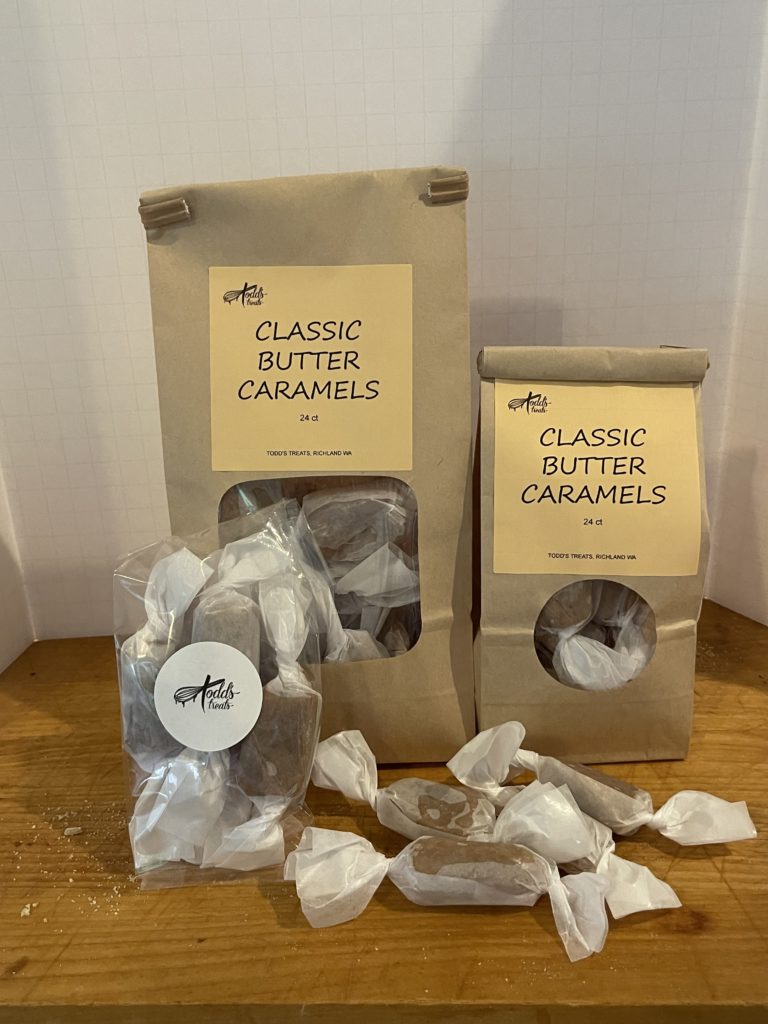 Classic Butter Caramels
They are CLASSIC! They aren't salted, they have no nuts or other add-ins. Just a true classic caramel. Rich and golden with that perfect texture of chewy but not sticky. For a taste treat, try adding a caramel to the bottom of your morning cup of coffee! Also available in gift bags, call or email for pricing.
Gift boxes available – call or email for a quote.